What is a Dental Crown?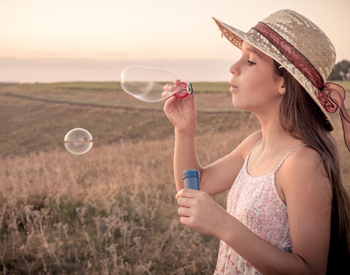 A dental crown is also called a tooth cap because it covers the entire tooth crown. The tooth crown is the visible portion of the tooth that lies above the gum line. Your child's dental crown will:
Completely encase the tooth
Strengthen the tooth
Prevent progression of oral health problems
Improve their smile aesthetic
If your child needs a tooth cap, rest assured their comfort is our first priority! Our children's dentist will conduct a virtually painless procedure while we protect their smile.
When is a tooth cap necessary?
Our children's dentist will administer a dental exam and x-rays to determine if a dental crown is the right choice for your child. We use a conservative dental filling whenever necessary, but extensive damage will require a tooth cap. A dental crown may be recommended in the following situations:
A large cavity that is threatening your child's oral health.
Severe damage is present due to physical trauma or decay.
The tooth is severely worn down, discolored, or misshapen.
The Pediatric Dental Center doctors can repair a broken or decayed tooth with a dental crown. The tooth cap is custom-designed to give your child a beautiful smile.
What to expect if you need a dental crown
Does your child need some extra protection for their tooth crown? No worries! We will make your child's experience comfortable and even enjoyable. We offer safe sedation options for patients with pressing anxiety.
First, we will take impressions of your child's tooth crown and create a perfect tooth cap in our lab. Soon after, the dental crown placement process will go something like this:
Your dentist will place local anesthetic around the tooth to completely numb the area.
We prepare the tooth on all sides and remove any decay or bacteria.
We use dental cement to bond the dental crown to the tooth.
Your dentist will polish and adjust the tooth cap to perfection!
Benefits of a Dental Crown
Your child's dental crown will:
Protect a weak tooth from breaking
Hold together a cracked tooth
Restore a broken or worn down tooth
Restore full function of your child's bite force and chewing abilities
Help preserve your child's smile spacing and bite
Reduce the need for more extensive treatments later on
Restore your child's confidence and beautiful smile
How Do Tooth Crowns Work?
Dental crowns are one of the most commonly performed procedures by dentists. First, the outer surface of the tooth on the top and all sides is removed to create room for the crown to be placed. Dental crowns are then permanently cemented onto the damaged tooth. Watch the video below to see what the tooth crown process looks like:
Schedule a Dental Crown Appointment in Northern Kentucky
Does your child's smile need a little attention? We invite you to The Pediatric Dental Center for a wonderful dental experience with our children's dentist!
To have your questions about tooth crowns answered, or to schedule an appointment, simply call, text, or contact us using the form on this page. We look forward to answering your child's dentistry needs!
Related Content