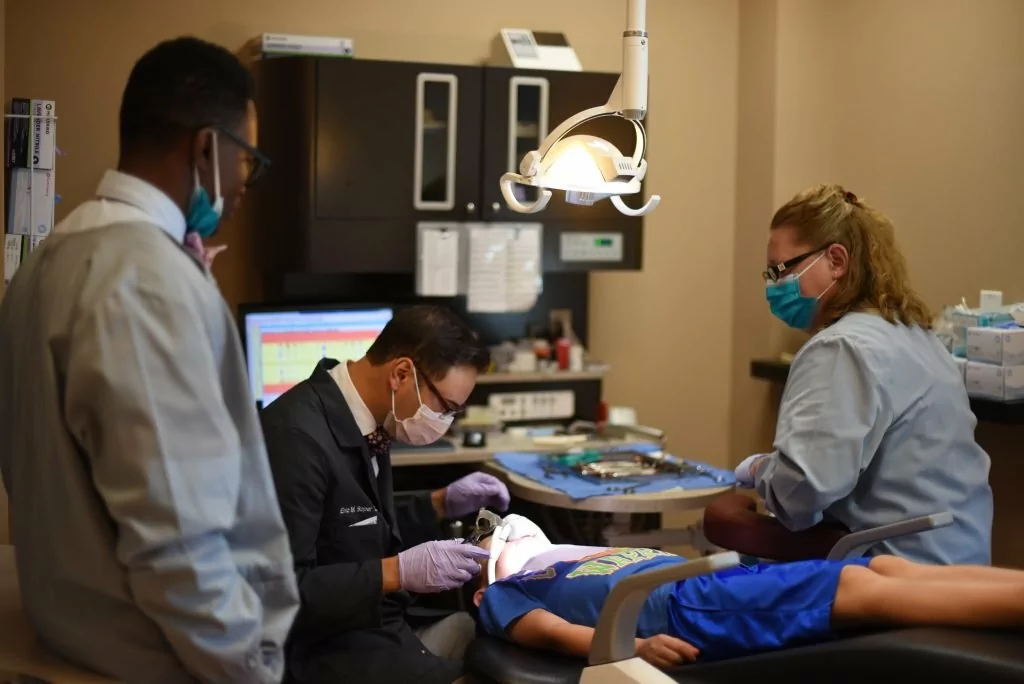 We want all children to have a positive dental experience – this way they will understand the importance of visiting the dentist and taking care of their teeth. We focus on oral health education to best help your child develop a lifetime of healthy smile habits.
Although we strive to be a preventative-based practice, we understand that there are times when other dental treatment may be needed—sometimes extensive dental work. In these cases, sedation may be recommended.
Every child is unique, and sedation recommendations will differ based on to the child's dental needs, age, medical history or behavior.
One major benefit of sedation is that, in most cases, children requiring several dental treatments can have all of their needed treatment completed in one visit. This reduces the possible anxiousness a child feels about coming to the dentist and creates a positive behavior pattern.
General Anesthesia
On certain occasions, mild sedation methods may not be enough. The good news is, there is another option: Dental treatment can be provided while your child is given a general anesthetic by a physician (anesthesiologist). Outpatient general anesthesia is often appropriate for children who are extremely apprehensive, or if the child requires extensive dental work.
Treatment is performed in a hospital operating room while your child is completely asleep. An anesthetic gas is given to your child through a breathing tube that will keep them asleep during the procedure.
As pediatric dentists, our doctors have additional training and are licensed and qualified to treat your child while sedated. Prior to the use of any type of sedative, they will discuss with you the risks and benefits of this treatment.
Please do not hesitate to ask us about the various options for sedation and how it may apply to your child's individual situation. We want to help you and your child have the best experience possible.