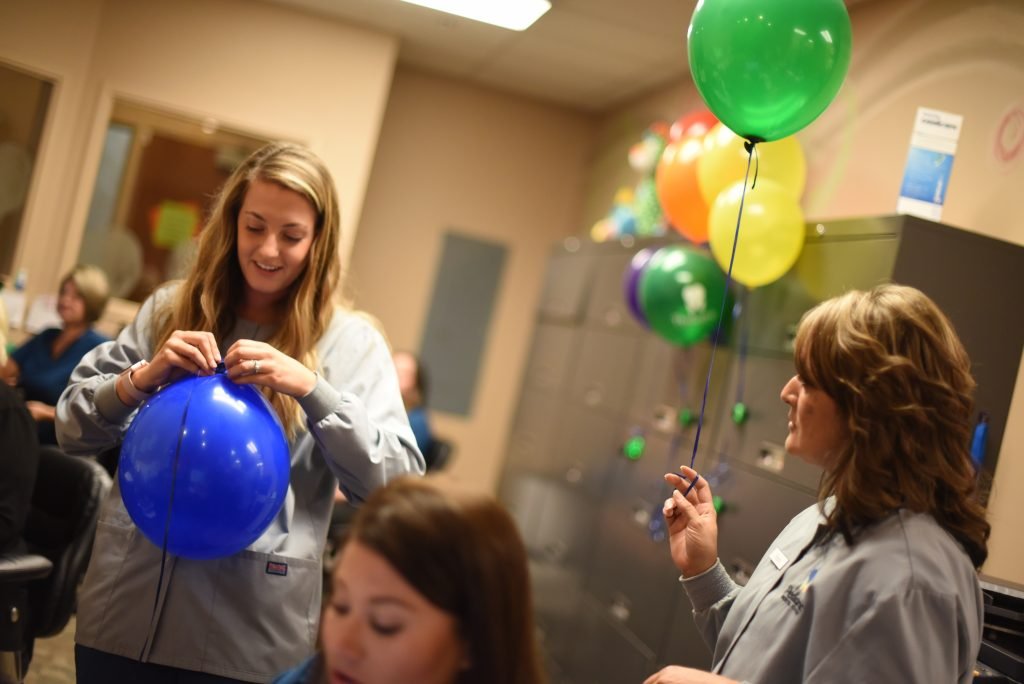 Our priority at The Pediatric Dental Center is keeping your child's mouth healthy and happy! Our compassionate children's dentist offers a nurturing and safe environment for your child to improve their oral health habits.
Our entire team has years of experience in helping kids enjoy dentistry. All of our doctors are board-certified and passionate about what they do. Let's give your child a positive experience with pediatric dentistry!
Preventing Problems with Pediatric Dentistry
Decay and disease are all too common. Our pediatric dentist wants to keep your child comfortable and out of the dental chair as much as possible. Our dentist for kids strives to prevent problems in the first place, so we can avoid treatment in the future.
Some of our pediatric dentistry preventive services include:
Dental exams and x-rays
Gentle dental cleanings
Mercury-free fillings
Protective sealants
Fluoride treatments
And more
Our pediatric dentists will help you avoid common health threats and keep your child smiling from ear to ear!
Keeping your Child Safe and Happy
We understand that a child's dental office environment makes a big difference in a child's level of anxiety. In addition to our excellent dentist for kids and wonderful staff, we improve your child's experience in the following ways:
Kid-friendly atmosphere: Dental offices intended for adults can be intimidating to children. We give our office a fun feeling with kid-friendly amenities, entertainment, and decor.
Non-toxic materials: We would never use a material or tool that may endanger your child! This is a mercury-free dental practice. We opt for composite fillings in most cases.
Laughing Gas: Most children are given laughing gas during their dental treatment. Laughing gas will help them relax for dental treatment. This blend of two gases, oxygen and laughing gas, is given through a small breathing mask placed over the child's nose. The gas is mild, easily taken, and quickly eliminated from the body. Laughing gas gives most children a relaxed, comfortable feeling. While inhaling laughing gas, your child remains fully conscious and keeps all natural reflexes. This technique is a very safe, effective way to treat a mildly anxious child. It is important to remember that this is one tool in helping your child and is most effective in children that exhibit a mild degree of anxiety and have mild to moderate dental treatment needs.
Every individual has different dental needs. We take the time to get to know your child so we can deliver outstanding pediatric dentistry. We'd love to get to know you and yours! Give us a call at The Pediatric Dental Center today!
Related Content