What are Dental Fillings?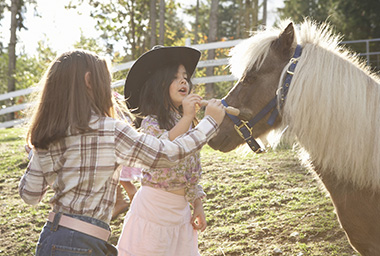 If cavities in baby teeth are affecting your child's smile, we must take action early. If caught early enough, most cavities in baby teeth can be fixed with composite fillings! White fillings are a fast, conservative, and affordable treatment that will keep your child's smile healthy and strong.
Cavities in baby teeth should not be ignored. Decay continues to spread and may damage multiple teeth or cause an infection. Fortunately, early treatment is comfortable and easy.
The Difference Between Silver Amalgam and Composite Fillings:
Unlike silver amalgam fillings, white fillings match the color of the natural teeth, and bond to the tooth. Other fillings can rely on mechanical retention alone to stay in place.
Just like traditional fillings, white fillings (also called composite fillings) strengthen the tooth and stop decay. White fillings offer both visual and functional benefits that are not found in silver fillings.
Benefits of Composite White Dental Fillings
Every parent wants their child to have a confident smile. We want to see your child smile and laugh as much as possible! Some of the benefits of dental fillings include:
Natural Appearance – White fillings reverse smile defects while also keeping the smile looking natural. They are color blended specifically to complement your child's smile.
Durability – Composite fillings are also durable. White fillings often last between about 7 and 10 years. Making sure your child brushes and flosses their teeth diligently as well as maintaining twice-a-year appointments with your pediatric dentist will help maximize their lifespan.
Repairs Damage – White fillings are ideal for repairing chipped, stained, or irregular teeth. Composite fillings were originally used in the front teeth for their aesthetic benefits, but they are now used in the back teeth as well because of their dependability.
Why Treat Cavities in Baby Teeth?
We recommend treating cavities in baby teeth because cavities deepen over time. The baby teeth will eventually fall out—but before they do, a cavity may damage the surrounding teeth or affect your child's overall health. We want to help your child avoid infection and discomfort, and simply enjoy a reliable smile.
Schedule a White Fillings Consultation in Northern Kentucky!
To schedule an appointment with our outstanding pediatric professionals, call The Pediatric Dental Center today!
Related Content