New Patient Forms
About Your Child's First Dentist Visit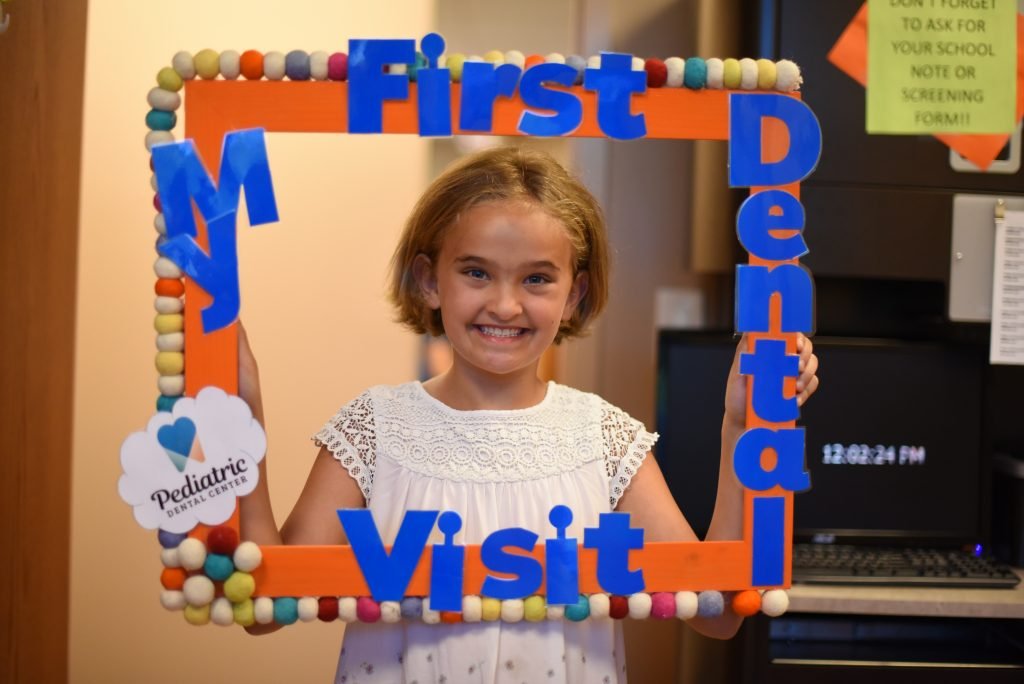 Children's dental health is very important to their overall health and we are honored you are considering our practice to provide your child's dental care. It is our priority to give children the best, most comfortable care so their dental experience is positive.
The Pediatric Dental Center is full of compassionate professionals who go above and beyond normal expectations to make your first visit great. The day before your visit you will receive a call from one of our registered dental hygienists to discuss any questions or concerns you may have regarding your child and their appointment.
All new patients are scheduled with a parent for their first visit. This allows us to get to know you and your child and also answer any questions you may have. This visit is full of information regarding your child's oral health. We understand that the majority of oral health happens at home so we want to be a team in providing your child with the best oral care.
For our very young patients, the exam can be completed with your child on a parent's lap if that helps them feel more comfortable and safe.
We invite you to stay with your child during the initial cleaning and examination. We also allow and encourage you to accompany your child while they are very young. During future appointments, we suggest you allow your child to accompany our staff through the dental experience. We can usually establish a closer rapport with your child when you are not present. Our purpose is to gain your child's confidence and overcome apprehension. Parents are ALWAYS brought back for the patient's exam so you can discuss any questions and concerns with the dentist.
You can rest assured that your child's first visit will not be intimidating or scary. We make dentistry fun at The Pediatric Dental Center!
Why bring my child to the dentist?
The American Academy of Pediatric Dentistry suggests that a child's first visit should take place as soon as the first tooth appears or by his/her first birthday. Establishing us as your child's dental home provides us the opportunity to implement preventive dental health habits that keep a child free from dental/oral disease. We focus on prevention, early detection, and treatment of dental diseases, and we keep current on the latest advances in dentistry for children. Early intervention will help your child have a lifelong healthy smile.
After the initial visit, we hope to see your child regularly – every six months. These visits include the cleaning, full oral examination, hygiene, fluoride application, X-rays and healthy eating instructions.
Unfortunately, many children experience tooth decay and other problems at an early age. The sooner we detect and treat a cavity, the more painless the process will be. It is also important to educate your child about brushing and flossing, and watch for their proper developmental milestones.
How do I make the first dentist visit positive for my child?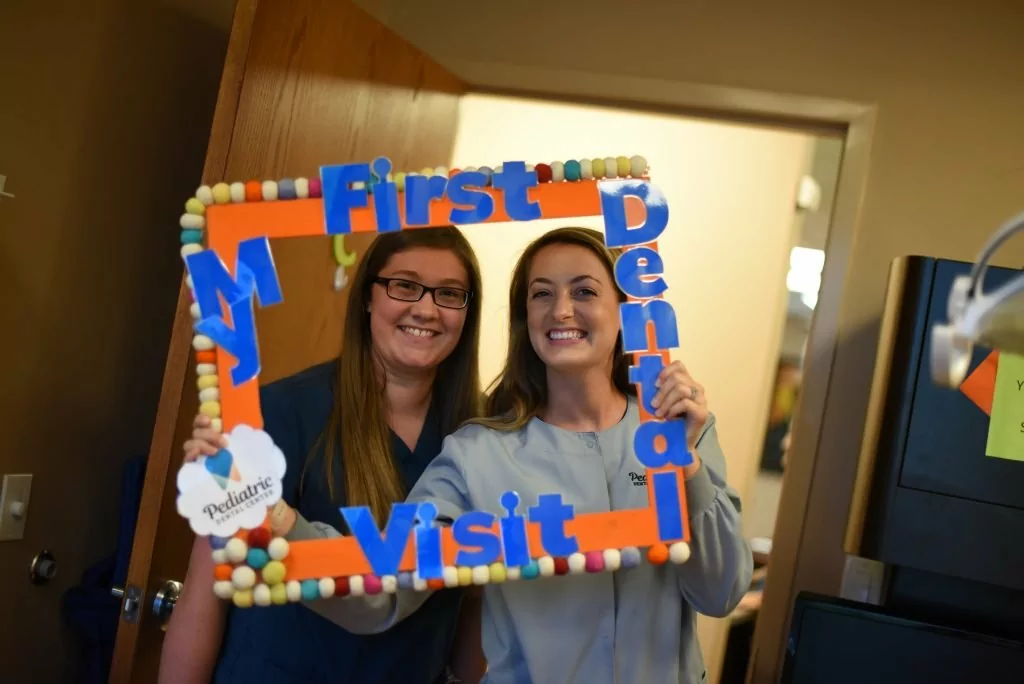 You can help make the first visit to the dentist enjoyable and productive by following this list of do's and don'ts.
Do:
Have a positive attitude when telling your child about his/her dental visit. Parental anxiety plays a large role in the child's anxiety.
Schedule the first visit early in the day. This way your child will be well rested and the appointment will not conflict with meal or naptimes.
Ask for an appointment time that coincides with other young patients who can serve as role models.
Read books about visits to the dentists.
Make it the highlight of the day. Tell the child the night before about visiting the dentist.
Do Not:
Give your child instructions on how to behave (such as telling the child not to cry, sit still in the chair, or to be "good") in the office.
Use words around your child that might cause unnecessary fear or tell "scary" stories about going to the dentist.
It's important to develop good habits and protect beautiful smiles early in life. To schedule your child's first visit, call The Pediatric Dental Center today!