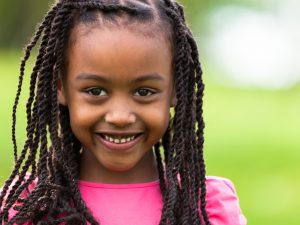 Good dental care habits are as important for kids as they are for grownups. That means daily brushing and flossing and regular trips to the dentist. At Pediatric Dental Center we welcome young patients.
Your little ones should see the dentist for that very first checkup no later than their first birthday. It should be sooner than that if their teeth start coming in. As many as three of every four parents don't realize their youngster needs to come in for a checkup that early.
Not only does your child need to brush and floss every day; you need to make sure they are doing a good job. That means teaching them to brush for at least two minutes, and to use a gentle, circular brushing technique and a light touch.
Same thing with flossing. Show them how to wrap the floss around their fingers, and then move it gently between their teeth. Be sure they move it up and down to the gum line.
At Pediatric Dental Center we are here to help! We offer complete pediatric dentistry services with an emphasis on preventative care. Find out why so many parents trust us with their children's dental health!
Contact Pediatric Dental Center:
Location (Tap to open in Google Maps):