Promoting Long Term Pediatric Oral Health in Northern Kentucky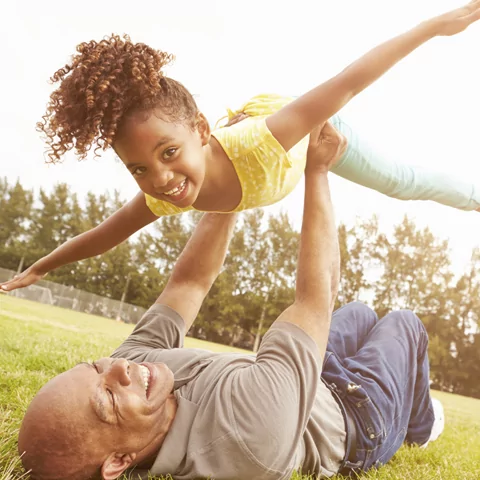 Prevention is our primary focus. The Pediatric Dental Center takes care to teach and practice preventative techniques so that our patients can avoid problems in the first place. Prevention is gentle. It is fast, easy, and affordable. We prefer prevention over treatment any day!
Our pediatric dentistry team promotes dental health for kids  through education–there is a lot you can do at home to prevent tooth decay and gum disease. With the right combination of in-office pediatric dentistry visits and at-home care, your child can maintain a beautiful and healthy smile for the rest of his or her life.
Dental Health for Kids
Dental health for kids is best accomplished through preventative care. At The Pediatric Dental Center, we don't take any teeth for granted! Here's how we help avoid problems rather than treat them:
Regular teeth cleanings and exams
Sealants to prevent molar decay
Fluoride treatments to strengthen teeth
Early cavity detection and fillings
Education on Diet as it relates to dental decay
Good oral health boosts your child's happiness and confidence. A healthy smile today can lead to a happy smile for a lifetime.
Importance of Diet
When thinking about cavities it is important to think about feeding the bacteria in your child's mouth, not necessarily feeding your child. Cavities are direct result of bacteria in our mouths being fed carbohydrates. The bacteria produce an acidic waste product that can break down the tooth structure. When this happens multiple times a day the enamel is not able to re-mineralize itself and a cavity is formed. Together we will look closely at your child's risk factors and discuss how to decrease their risk for decay.
Teeth Cleaning and Exam
Kids feel comfortable at The Pediatric Dental Center. We provide gentle teeth cleanings in a fun environment, with lots of comfort items and entertainment just for kids.
During a pediatric dentistry exam, we count your child's teeth, look for any signs of oral health problems, and come up with a treatment plan to keep problems away.
Every teeth cleaning is done carefully. During a teeth cleaning, our hygienists use advanced technology to gently brush away threatening bacteria. With a twice-a-year teeth cleaning and exam, you'll lower the possibility of your child's teeth developing decay, disease, infection, and other problems.
Learn 5 Keys to Cavity Prevention
Schedule a Teeth Cleaning in Northern Kentucky and Start A Lifetime of Beautiful Smiles!
We promise that dental health for kids— your kids— is just as important to us as it is to you! We will teach your child how to effectively brush and floss, and help them avoid toothaches and dental trouble.
To schedule your next preventative pediatric dentistry visit, call, text, or contact the Pediatric Dental Center. We provide teeth cleaning and more at our Burlington, Crestview Hills, or Cold Spring KY office today!
Related Content